Home
Reloaded II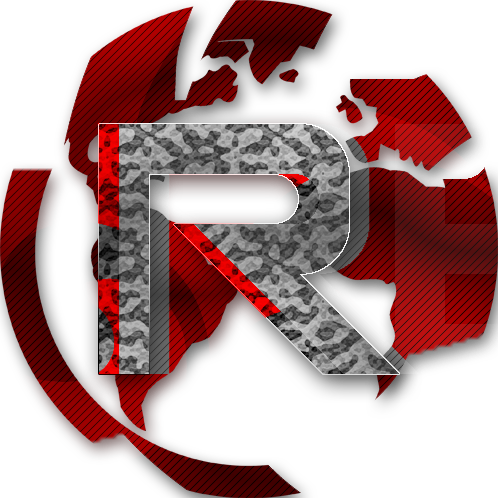 Universal, C# based mod framework.
Works with
anything
X86, X64.
What is Reloaded II
[Reloaded II] is a Swiss army knife universal Game Modding framework.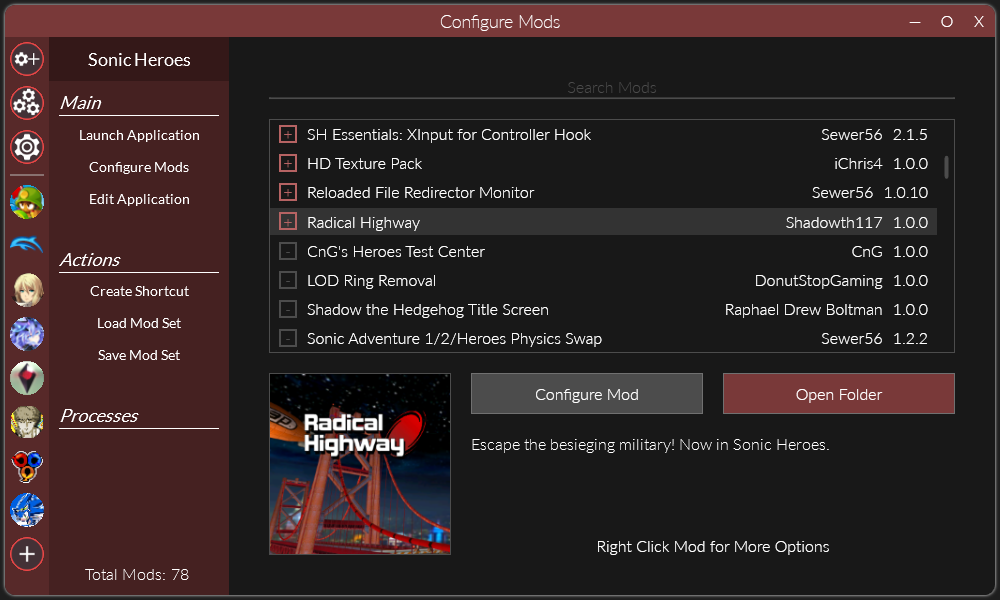 It is an extensible and modular framework that allows you to create your own mods for any game.
Mod Loader
Highly Supported
---
Can be used in any 32-bit or 64-bit game.
Easy to integrate with other mod loaders.
Write Mods using .NET
---
Fast development time with easy to learn C#.
Doesn't mean native mods aren't supported 😉.
Integrated Logging
---
Logs to console and file in real time.
And perhaps with a universal mod, to the screen too!
High Performance
---
Reloaded is built for performance.
Modern runtime, low overhead, fast startup times.
Dependency System
---
Mods can set requirements on other mods.
The loader will ensure they're loaded before your mod.
Early Hook
---
Your code executes before the game
runs a single line of code.
Hot Reload
---
Load & Unload supported mods at runtime.
Or even remotely, API available!
Debugging Support
---
Debug & Profile your code in Visual Studio
Including Edit & Continue Support1.
Mod Conflict Security
---
Mods are executed in isolation.
Use libraries & NuGet packages without worrying.
Mod Framework & Launcher
Automatic Installer
---
Install Reloaded & Runtimes with a single click.
Very fast, completes in under 30 seconds.
Automatic Updates
---
For everything: Launcher, Loader & Mods.
Includes super cool Delta Update technology.
Built-in Mod Configuration
---
Mods configurable directly from launcher.
Changes apply in real time!
Familiar UI
---
Including built-in tutorial.
Can be themed and translated to any language.
Multi-Game Launcher
---
Supports multiple games at once.
Only one copy of Reloaded is needed!
Mod Sets
---
Save/Load list of mods to be loaded by game.
No need to furiously check and uncheck boxes.
Clean Install/Uninstall
---
Doesn't modify your game's files.
Self contained. Remove Reloaded folder and it's gone.
Enhanced Download Experience
---
Built-in mod downloader.
1-click downloads on supported websites.
Portable
---
Carry your Reloaded with you.
Move your mods to any directory.
Made with LOVE
---
By yours truly.
Have a great day.
Platform Support
Info
Reloaded is natively a Windows application, however active effort is undertaken to ensure compatibility with Wine.
For running Reloaded on Linux, refer to the Linux Setup Guide.
| Operating System | Description |
| --- | --- |
| Windows | ✅ Native |
| Linux | ✅ Wine (+ Proton) |
| OSX | ⚠️ Wine (Reportedly works) |
| Other | ❓ Unknown. |
| Architecture | Natively Supported |
| --- | --- |
| x86 | ✅ |
| x86_64 | ✅ |
| Windows on ARM | ❓ Unknown. |
| ARM | ❌ |
Contributions
Contributions to this project are highly encouraged.
Feel free to implement new features, make bug fixes or suggestions so long as they are accompanied by an issue with a clear description of the pull request.
Documentation is just as welcome as code changes!
---
You need to set COMPLUS_FORCEENC = 1 environment variable. ↩